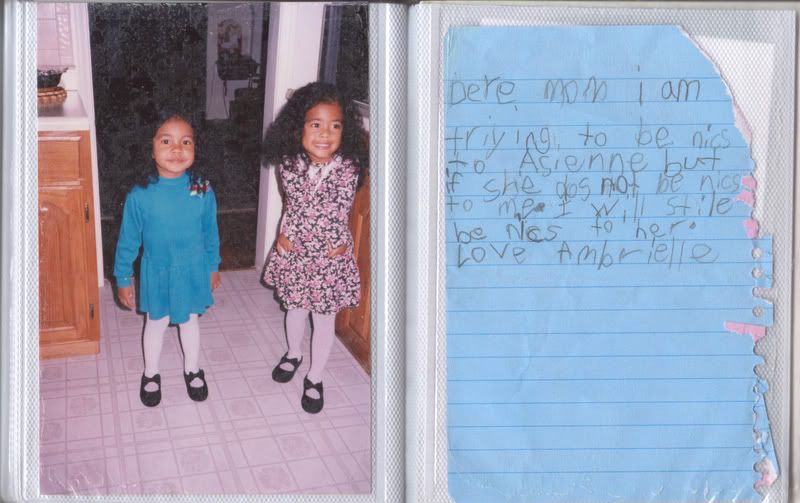 My two older girls are only 11 months apart so right now they are the same age. Since
Jade
just had her birthday and
Asi
's won't be for a couple of weeks, they are both 15 years old at the moment.
They've always been mistaken for twins and after a while they learned to answer vehemently, "No, we're 11 months apart!" hehe! They don't get asked the twin question anymore but now it's the "who's older" question that is getting their goat since the younger one, Jade is taller than Asi now.
I found an old brag book while cleaning out my stuff over the weekend and found this note and photo. The note was written by Jade (the younger one) when she was about 4 years old. As you can see, the sibling rivalry started early. Overall though, I say they get along pretty well with each other.
Well, about as well as you can expect from sisters 😉 I grew up with two sisters too and while I love them and wouldn't trade them for anything in the world now, I remember times when I wished I was an only child. I'm sure they (my sisters) did too. lol!