As bloggers, it would be our wildest dreams to be published. Published in real print. In books. After all didn't someone say somewhere that we all have a great novel in us just waiting to come out? Several bloggers have achieved this feat of going from blogging to books and I am lucky to have as friend one such blogger.
Batjay, as he is known on the blogosphere, is an engineer who first started blogging to ease the loneliness and boredom of working abroad and being away from friends and family. He is the kind of person you'd want to hang out with and just listen to the with and intelligence that just naturally sprouts in his conversations and from his writing. Eventually, that is how his blog, aptly titled Kwentong Tambay (stories from the hangout), became just a big hang out joint where we share his stories, his insights and his humor.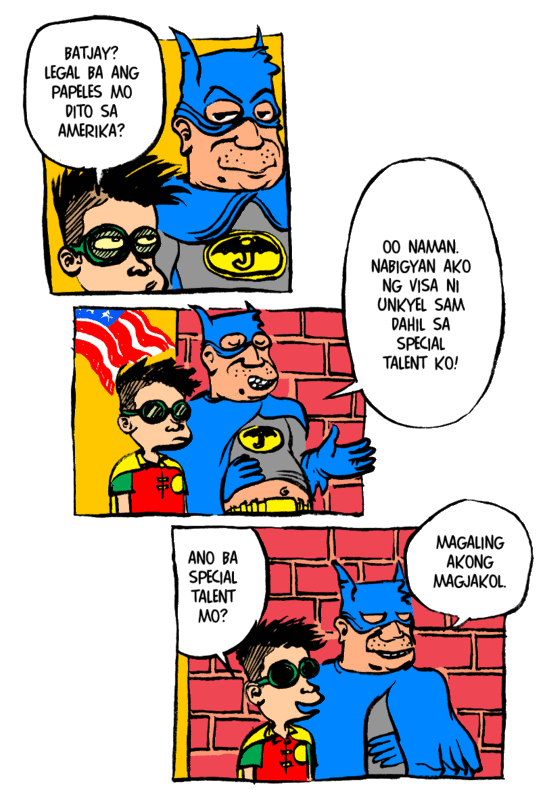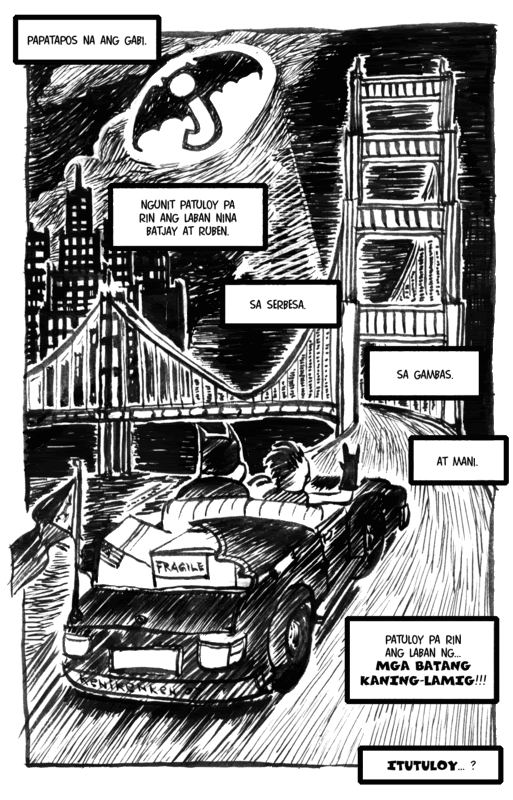 He has already published one book based on his blog with the same name, Kwentong Tambay, which chronicles his experiences being an Overseas Filipino Worker. Now, he unveils his second book, Mga Kwento ng Batang Kaning Lamig. Roughly translated, it means Stories by the Cold Rice Kid. I'm not a linguist so my rough translation is far from the true inflection of the title.
This second book highlights another of Batjay's talent as an artist and his love for graphic novels. If you happen to be in Manila on April 14, make sure to stop by the book launch at Fully Booked the author himself will be there signing copies. In the meantime, we who are abroad will have to wait until it becomes available online 🙂