It's been two weeks since the girls got out of school and my car has finally stopped trying to turn for the kid's school every morning. It feels strange but at the same time very relaxing to know that when I leave the house in the morning I go straight to work. I don't have to drop off at the school or run to the grocery store for unexpected items that they were supposed to bring and forgot to tell me the night before; I don't wake anyone else up but myself; I can take my leisurely time in the bathroom without someone knocking at the door; I don't have to do any last minute ironing and I don't have to remember to remind people to pack their homework so I don't get a call in the middle of the day for homework deliveries.
In the meantime, my girls have turned their clocks totally upside down. I've been letting them do it since they had just gotten out of school and they needed the break. But I think the break is nearing its end. They have been staying up all night and sleeping all day. That is ending this week. They've been told to find something to do during the day or I will find something for them.
I'm not too worried about them keeping up with their academic skills. They do that naturally. Some of the things they do already:
Read
Write short stories or journal. They also blog.
Crafts – they like to crochet and knit. They also like to sew.
Draw & paint
Notice something missing? All these activities are done indoors and there is no physical activity of any type on the list.
I am not the most active person, I've never been into sports, but that's no reason that my daughters should be just like me. In fact, they are not. They're still not as much into organized sports, except for one daughter, but they do like being outdoors when they get the chance.
Well, I'm giving them that chance.
My daughter who's into sports, she plays field hockey, is trying to stay in shape before formal team training begins in August. So she walks and runs and when she goes on her run, her other two sisters and I go along albeit at a much slower pace. She's also taking a jazz dance class once a week so I don't really have to worry about her.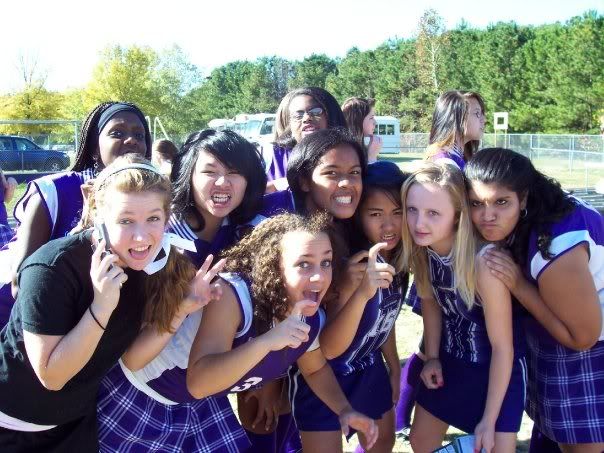 The other two, they've been sleeping until noon at the earliest, they stay up all night playing on the computer or reading. So, they've been given notice that schedule ends this week. They will get up before noon, clean the house, prepare what they can for dinner (preferably something healthy), and when I get home from work we'll go for a one hour walk. Everyday. On weekends, we'll go on longer hikes. They will also be going swimming as soon as they find a place they want to take classes in. They don't like our local pool as it's indoors and during the summer it gets downright stuffy in there.
Swimming is something that my girls love doing. I think this would be a great way for them to get involved in a more organized sport. As my other daughter has learned since she started playing field hockey, not only has she made new and lasting friends, she has also learned to be more disciplined and responsible about her health and fitness. She's learned to be more diplomatic in the way she talks, she doesn't come right out and tell someone they suck, instead they work together to improve their skills. These are some of the qualities that I'd like my two other daughters to pick up on. So off to swim camp they go and hopefully they will be able to join a team before the summer is over.
How about you, do you do anything specific to encourage and reinforce sports in your kid's life or are you one of the lucky ones who have naturally athletic kids who go find their own interests and cultivate it?
If you're looking into sports programs for your children, look into the Liberty Mutual Responsible Sports Program at www.responsiblesports.com. It's a program created by Liberty Mutual in partnership with Positive Coaching Alliance, US Youth Soccer, USA Hockey and the Amateur Softball Association. "The Liberty Mutual Responsible Sports program provides resources for parents and coaches to help children reap the full benefits of playing a team sport. The online community incorporates blogs, videos, and best practices on youth sports topics that provide practical, real-world advice. Parents and coaches also can complete coursework on positive sports mentoring that offers best practices for handling challenging sports scenarios."
This post is for a contest sponsored by ResponsibleSports.com and TwitterMoms with the opportunity for an Amex Gift Card of various denominations depending on content, comments and Twitter discussion.