Posted by:
Jeanette
in
family
,
parenting
,
Teens
START THEM YOUNG
Raising kids is a time sensitive activity. You have but a few years to influence the individuals your children will grow up to be. The earlier you start doing things like communicating with them, the better. Like everything we do, we do it better when we're used to it and we've been doing it a long time. When you start them young it becomes a habit to talk about anything and everything.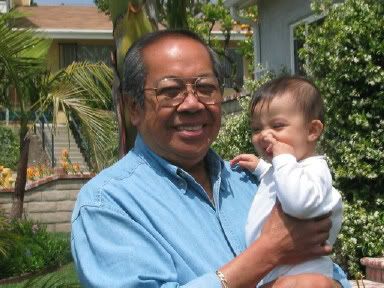 Continuing on our series about communicating with your kids, here are more comments from parents based on the question we asked recently, "How you keep the lines of communication open with your children as they grow older and gain more freedom?"
Laura Says:
my kids are still pretty little, but we are trying to set the standards for communication now. i'm not naturally an empathetic person, so i am working very hard to *listen* before i jump in with my opinions/rules/corrections. i figure if they don't feel loved and understood (and therefore safe in sharing & feeling with me) as littles, they definitely won't feel it as they get older. "Dear children, let us not love with words or tongue but with actions and in truth." (I John 3:18) kyrie24 at gmail dot com

heidiannie Says:
The great thing about communicating with your kids and making it a priority when they are young is that when they are older, then THEY initiate the communication! My oldest is 30 and he calls my either on Skype (video/computer/phone system) at least twice a week – my niece bought me a phone so that she could contact me when she was free (she lives in a different time zone in Japan!) and my younger son (23) chats with me on Facebook!
I love that they still have a lot to say to me- and are willing to hear what I have to say as well!

ConnieFoggles Says:
I continue to keep an open dialogue with my daughter so that she knows she is able to talk to me about anything. I talk to her about current events, books she reads, shows she watches so that she knows I am interested in her life and what she thinks. We both share interests in the internet, reading, etc. so there's a lot of common bonds between us. This all helps her to feel comfortable to speak to me about uncomfortable topics.

Lynn Says:
I have kept the lines of communication going by starting early. I have shared openly with my kids from when they were very young. I encourage them to come to me for anything and everything. I also try let them voice their opinions and respect it.

Shelly T. Says:
I have been pretty lucky, both my son(22) and daughter(16) are great at talking to me about just about everything.I have always told them that we can talk about any subject or concerns they have on their minds. I agree that starting early is the best. If they are comfortable talking to you when they are in little they will be comfortable talking to you as a teen. My daughter starts talking as soon as she gets in the car about her day at school and what is going on with her friends etc. I hear the good and the bad, and I am happy that she wants to share with me.

Nancy Says:
One way to keep the lines of communication open with teens is to establish traditions that are on-going. A tradition doesn't have to be really formal and up-tight. It is just something that you do regularly and it becomes part of family life. Some ideas of traditions might be volunteering together to help others, a special sweet like brownies that you bake together, Pizza-Making Night, walking the dog together, a favorite shopping trip, or a chore that you do together and make fun. I also found that travel time in the car is an excellent time for teens to open up and talk – if they so choose! Good luck!

Linda Kish Says:
My son is now 25. He and his wife live here with me. We still touch base regularly to discuss the day, things going on or what we need.

simone Says:
Well DS is only a year old, so our main issue is that he isn't really talking that much yet. But we have been teaching him sign language since day 1, so that helps us communicate more than we could otherwise. Thanks!

linda Says:
I think teaching babies sign language is a way to start communication early! I am doing that with my baby!

Anitra Says:
My kids are small, 4 and 8, but we talk everyday (and sometimes it seems they're talking ALL day). No matter what they're saying, my husband and I make it a point to listen, even if it's a made up story, something silly they did or a corny joke, we engage them and keep them talking. My 8 yr old daughter comes to me about all sorts of struggles she's having and won't let me leave without praying for her. I think it's neat that she already understands she can come to us and she knows how important it is to pray.

Spoodles Says:
I hope to keep communication open by starting very early with my kids. My oldest is 5, and I feel it is very important to make him understand very early on that he can talk to us, and never, ever lose face with us for being honest. I hope that works. Time will tell.


The How to Talk to Your Kids Series:
1. Eat Together
2. Individual Time
3. Talk About Anything Anywhere
4. Learn Their World
5. Start Them Young
6. Listen, Don't Judge and Be Honest
Tags:
Communicate
,
How to Talk to Kids