A winter storm came through the Carolinas which started on Friday night. Snow fell through Saturday and now we are buried in snow! How exciting is that, eh? Well, when I say buried, take that with a lot of grains of salt especially if you live where snow is a regular occurrence. Don't forget that we live in the South where any snow is a big event. So when we get almost a foot of snow, we consider that being 'buried'.
We've been eagerly anticipating this snow since Wednesday when they started spraying the streets with the nasty anti-ice concoction. I was still at work around six o'clock on Friday evening when the snow started falling. When I saw the snow fall through my office window, you'd think a parade was going by! I was almost jumping up and down with glee and so was my office mate who eagerly came to the window with me. I hurriedly wrapped things up at work and headed home. As I was driving, the snow kept falling at a brisk pace. It was so pretty I had to take a video. I just love the look of snow coming at me and swirling around the car. It was beautiful! And I just found the coincidence so amusing that while I was enjoying the snow fall, the song 'It never rains in California' started playing on the radio! I just had to take a video. lol!


You can see other photos from this year's snow on the Photobucket account above too.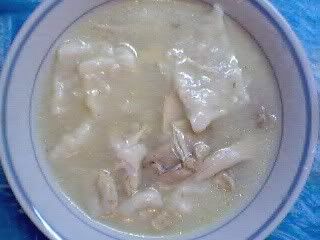 So Saturday, we were housebound. We stayed home all day and now I understand why people mob the grocery stores right before a storm. These girls ate all darn day, and they ate mostly junk! They ate so many cookies and potato chips and other snacks that they weren't really hungry come dinner time. We ended up having an almost midnight repast of yummy chicken and dumplings so that meant we stayed up even later than usual. It almost felt like Christmas!
This morning, the sun is out and it's beautifully blinding outside! I just love snow! Especially if Monday is going to be a snow day and we don't have to go to work or school. The girls are praying the roads won't be cleared enough yet for the school buses to run and maybe they get a break from school. I'm praying for the same thing. 🙂