TGIF! Thank God it's Friday! Even though someone told me recently it's not so cool anymore to say TGIF. Whatever. I'm just glad the weekend is here!
The other day on my way home the sky looked like this and it's been looking this way everyday this week. I love sunsets! It's one of the things I miss the most since moving to North Carolina. I miss west coast sunsets. I miss seeing the sun go down in the water and the red and orange hues reflected on the ocean. My best and worst days were spent sitting on the sand and watching the sun go down.
Nowadays though, this is the best that I get most times. The wonderful trees that surround us, they also obscure from us the waning lights. Once in a while when I happen to be on a rise at the end of the day, I would get a glimpse of the orb going down over the trees. During those times I just have to pause and watch the colors usher in the night. It soothes me.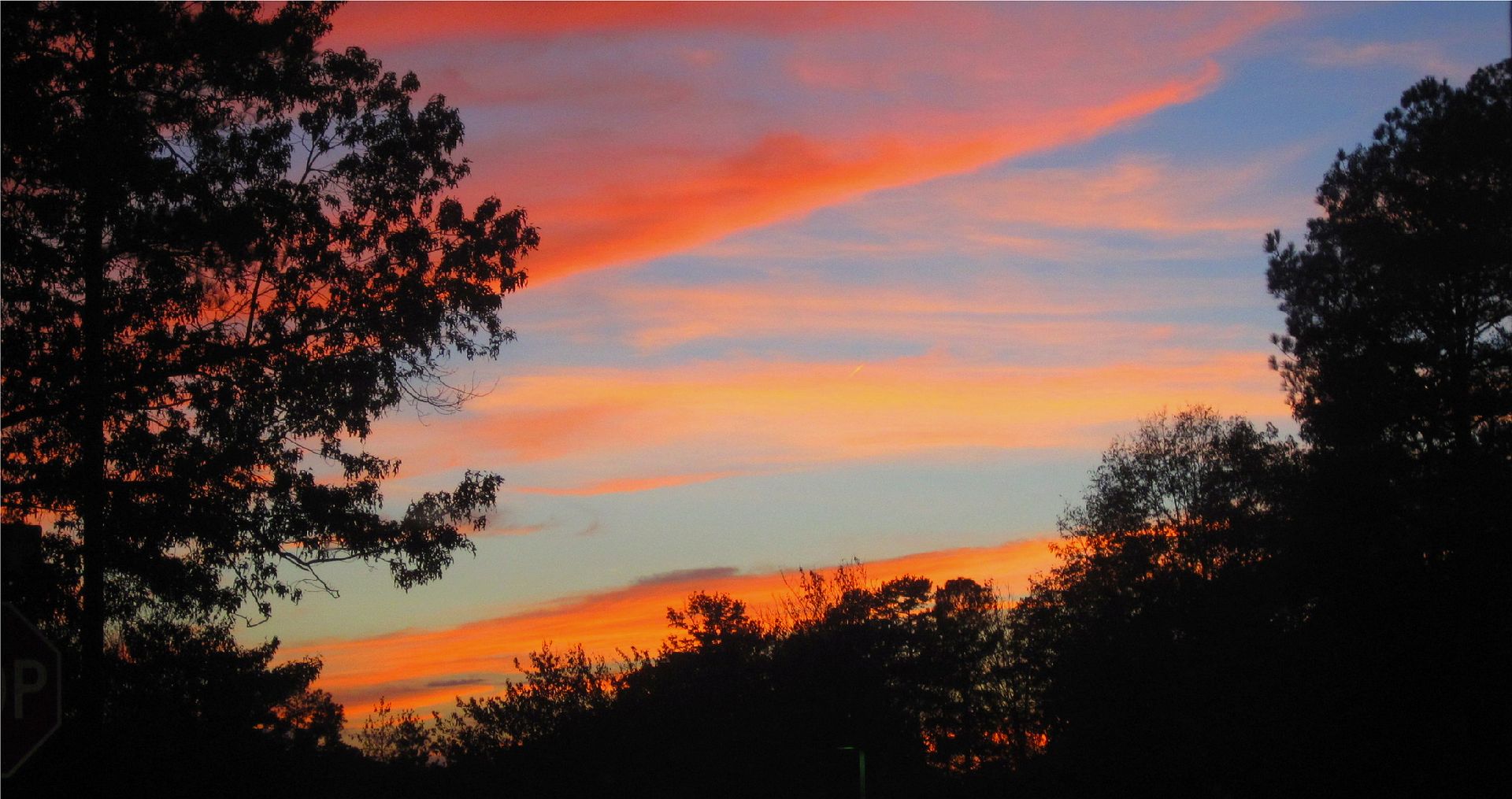 This sunset is not dramatic. On the sunsets scale, it's on the weak side. But it's ok. Because anything in life is what we make it. I've seen some dramatic sunsets where the colors riot and clash and demand your attention. But this is sunset, it's like my life right now. It's quiet, it's serene, it's peaceful. It's not loud, it's not screaming 'LOOK AT ME!' But it's quietly saying to you, 'I'm here and I will always be here for you. You can rely on me to start and end your day with. You don't have to always look at me or pay me attention, but I am here for you. When you're ready, just look far and away and you shall see me setting and rising and I toss colors up in the sky, celebrating life with you.'