There is something about the winter months, despite its low lights, that makes me want to curl up and read. Sure, I live on the internet and most days you'll find me with the laptop on… you guessed it, my lap. But nothing beats the time you spend inside the pages of a book when it comes to relaxing your mind and purging it of problems for a while.
Next to my easy chair in my bedroom, I have a stack of books that I'm reading. Some, I'm reading simultaneously and others I knock off in one sitting.
Here are two books that I just finished reading:

This Much is True by Jackie Lee Miles is the story of 13 year old Andrea (Andi for short) St. James, a rich Southern girl who goes through some pretty challenging events in her life. First, her favorite brother dies, which drives her mother to drink, which then drives her father to sleep with another woman. Her older sister is being mean to her as she gets ready to get married and her only refuge is her best friend, the cook and the gardener. That is until her best friend has to move away and so many other twists and turns to the story that you wonder how this girl is coping with it all. That's the beauty of the story. She does cope, and she does a lot of growing up.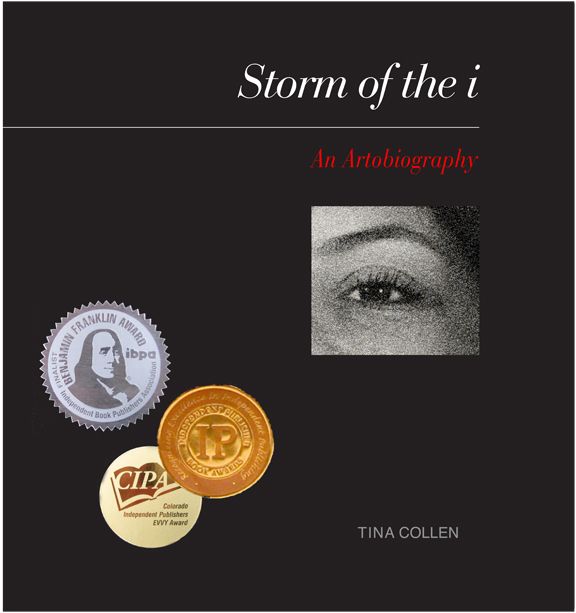 Storm of the i is an Artobiography by Tina Collen. This is one book that you can enjoy beyond the first read through. It is a biography of Tina Collen but it is also a scrapbook of her life. Her own artwork populate the pages but so do works from her friends, her favorite artists, and her children. It is a fascinating way to compile one's biography. The collection of memorabilia and artwork would probably been able to stand alone as a coffee book but couple that with her clear, easy to read writing and compelling story telling, and you have a book that cannot be put down.
I honestly recommend the two books above. The first, This Much is True, is appropriate for the same age group as the heroine, around 12 on up. While I would let my 13 year old daughter read or flip through the Artobiography, other parents may be more conservative. Some of Ms. Collen's artwork labeled 'fleurotica' are quite beautiful but also a bit risque as are some other images within the book. The story itself though, the text, I think is appropriate for teens.
Today, a post from author Molly Harper about how she came up with the idea for her upcoming book, How to Flirt with a Naked Werewolf. Interesting title, huh? I'm getting a review copy of this book so I am looking forward to reading a novel that came out of being stuck home without power during an ice storm.