When I was going to school, the first week of school was usually reserved for socializing and catching up on what everyone else did over the summer. I think times may have changed a bit since then.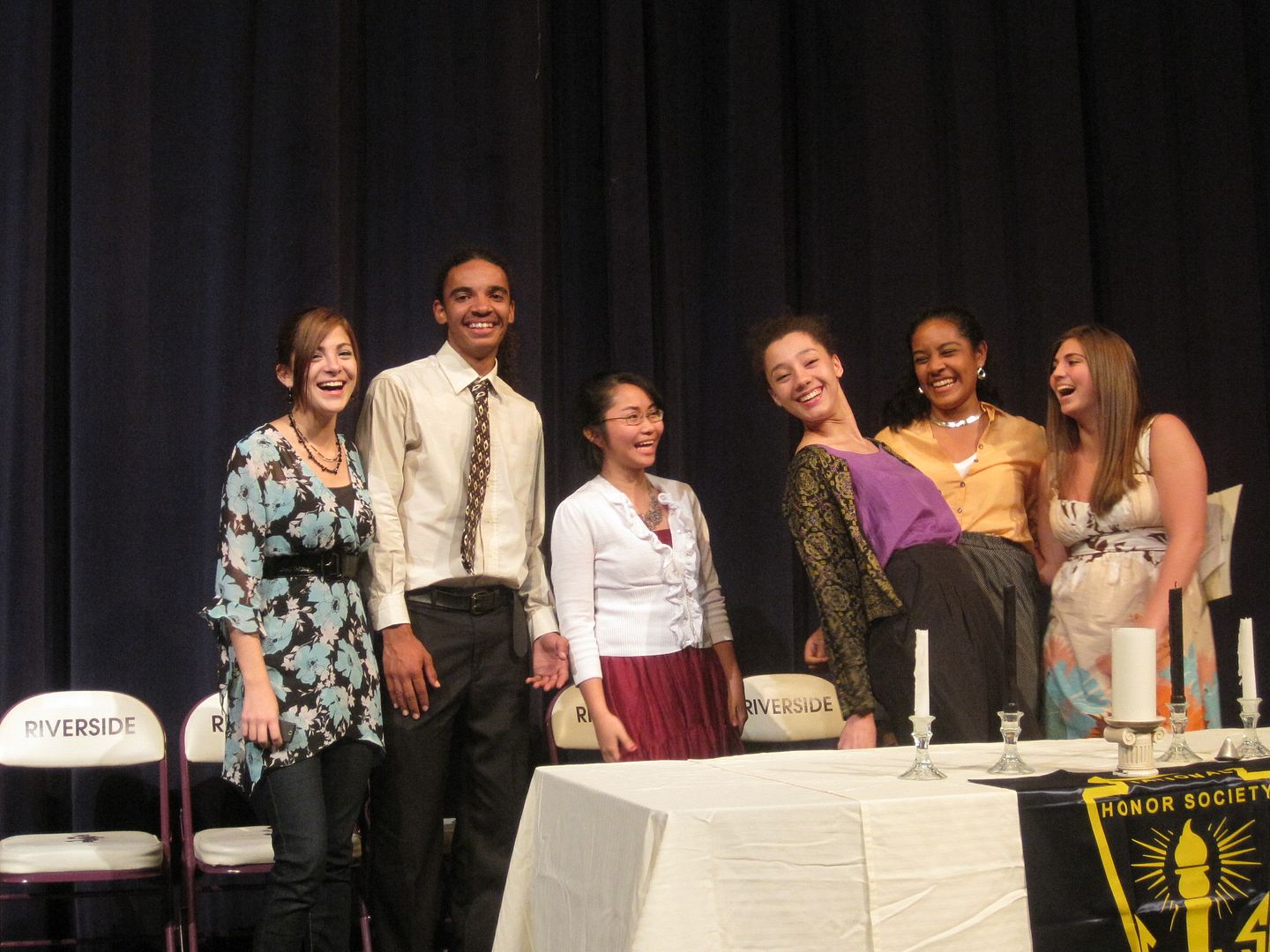 This was the first week back to school for our district and already, even before the first school bell rang, my high schooler has been off and running. She's been working on finishing her summer assignments in time for the first day of school. During open house, when students usually go to scope out their classrooms and meet their teachers, these students were going up to their teachers to ask questions on projects that they were assigned to work on over the summer. You can already feel their anxiety and exuberance before they even sit down for the first class. While it's nice to see students excited to get back to work, it's a bit daunting at the same time to see the kind of pressure some of these kids put themselves through.
Parents of high school students now have a different set of worries. The rules are somewhat different and the role of parents have drastically altered. I don't ever remember my mom needing to be as involved by the time we were in high school. And while I have always been the laid-back mom who tried to stay out of the way and let the kids work things out on their own as much as possible, I am finding with my youngest daughter that I have to be just a little bit more involved in helping her manage her school work.
While we as parents don't have to be as 'hands-on' with our high school students as when they were in grade school, they still need support and guidance. Here's a few guidelines that have worked for me.
Study Space
They need a dedicated study space now more than ever. We've all heard since they were in elementary school that they should have a desk or some kind of space where they can study and do their homework. Now that they have more studying to do and more complex material to cover, a desk or table where they can spread out and be comfortable is crucial. However, the typical office set up may not work for everyone. Learn to be flexible with your child's preferences and learning style.
I never could understand how anyone can read laying on their stomach with the music turned on, but hey, if it works for them, let them do it. Just monitor that their study habits and environment is working and not distracting.
Neatness. It's their study space and even if it makes you cringe that things aren't arranged as neatly as you would like, leave it alone as long as it's not distracting. Again, so long as it works. When the time comes that a Green Choice Carpet Cleaning is required, then deal with it then. But so long as the filth they're wallowing in is not unhealthy (yet), let them be and give them a flexible schedule and time frame to get 'some' cleaning done.
Homework
No one likes being micro-managed but especially teens. As a parent, I've never liked micro-managing and nagging either. I like to say things once and be done with it. However, with teenagers, I think it still helps to check on their progress once in a while. I like being able to get updates from their teachers on what's going on in class without me having to rifle through my daughter's agenda book. This makes it easier for me to casually remind her by asking how an upcoming project is coming along or whether she has studied for an upcoming test.
With teens, my policy has always been, if they don't ask for help, don't insist but be willing when they do.
Extra-curricular Activities
If your child plays sports or involved in other activities at school, then you know how quickly the other after-school activities can grow and start enroaching on their academic life. And that's not even counting their social life! Help them keep a good balance between their activities and academic work so they can learn early on how to set priorities and follow up on their obligations.
College Prep
Most students now start preparing for college by their freshman year. The first thing is to ensure that they are taking the right courses and are on track with the basic requirements for college admission. Their guidance counselors will help them with this but as parents we can look over their shoulders as the second eye, just to be sure that everyone is on the same page.
If they need to take any of the assessment tests such as the ACT, SAT and other tests, make sure that they are signed up for before the deadlines. Have them sign up for sites like CFNC.org that serves as a central place for them to coordinate their documents like test scores and transcripts. Also be ready for the fees involved. If your child is qualified for free or reduced lunch at their school, they can probably get the fees waived. Look into it.
If you have a student who is a high school junior (11th grade) this is the year that they start applying for college. Start discussing their college plans with them and make sure that they have all their courses and required tests in line.