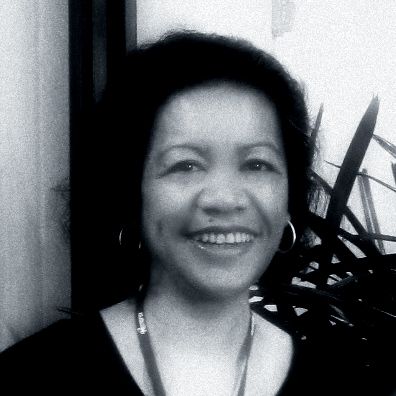 My name is Jeanette (JMom), I am Filipina, I am a full time mom to three teenage girls and wife to a very talented artist. I have a day job as a research specialist and a night job as a blogger.
I used to say that I haven't found my passion. That's because my passion found me instead. My family is my passion. They bring me joy, satisfaction and pride; and I can't stop talking about them and the things that they do. What interests them intrigues me too and what bothers them becomes an irritant to me too. We are individuals and we try to raise our girls to be strong individuals. But we are also a unit. We are one family and these are our adventures.
This is our house (previously located on http://jade-n-mom.blogspot.com) and this is our life and the things that interest us. We are a family of women who blog; as you can see from the number of links on our Sister Sites (our other blogs):
In Our Kitchen – this is where we started blogging about our recipes and experiments on Blogger. We have since moved to
Cooked from the Heart and continue to post about the thing that make us happy the most. Food!
On Our Bookshelf – was also on Blogger and it was where we posted about the things we read. We are all book worms. Besides our passion for food, our books spice up our life.
We also moved our bookshelf to Found Not Lost where we post about not only books but everything in life that we consume.
In Our Backyard was where we posted about the things that grow in our garden. But then we moved that too, to our new backyard.
Old Times is where I had started to blog about our family tree but I hadn't gotten very far with it. I really need to move it to the new domain too and update it again.
My daughter Asi's old blogs:
Asi on Blogger
Asi on Freewebs
She now has her own domain at Site Sweet Site.
These are my daughter Jade's old blogs:
Jade's Blog
Jade's Pixel Site
She also now has her own domain and designs her own layouts at Bella-Umbrella.
My youngest daughter, who we call The Clone, used to blog at:
The Clone Chronicles
and The Clone's Clone
I noticed though that she has posted he last good bye post on the Clone Chronicles. She said she will be getting her own sub-domain on Amoores.
So I guess she will be. LOL!
She couldn't wait for me to set up her domain, so she got her sister to set up her new WordPress blog instead. She is now blogging as Baby Clone on the Bella Umbrella domain.
If you're wondering what she's talking about, she's referring to the MMPORG, online games, that she and her sister Asi like to play.
Because of our blogging addiction, we've gotten my sisters to blog too.
Sister O
Sister Jo
Our Family Album – this is where sister O posts some of our family photos.
Speaking of photos, here are some sites where I keep a small portion of my collection:
Photo Album on Multiply
Philippines '06 PHOTOS
If you'd like to contact me:
You can email me at jmomblogs [at] gmail [dot] com
Or just leave a comment here!