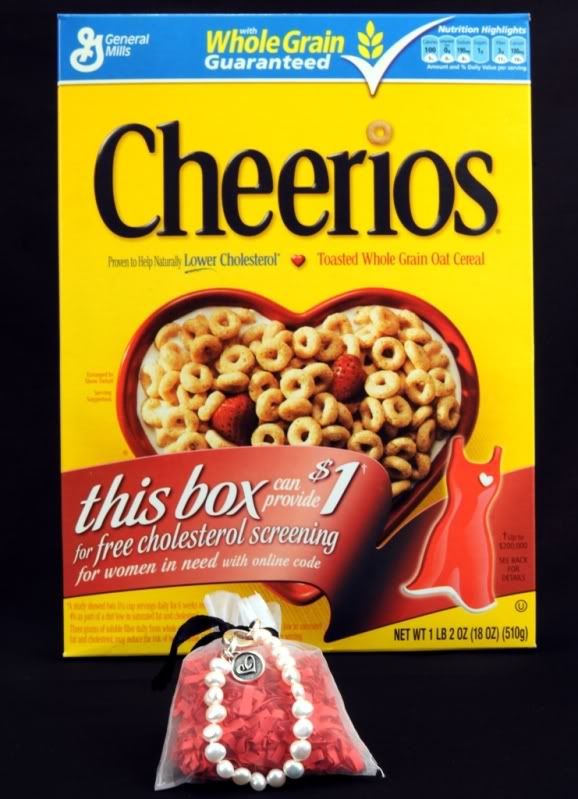 There are three lucky readers who won freshwater pearl bracelets from the Circle of Giving Hearts Giveaway , courtesy of Cheerios, Women Heart, and Charity Charms.
There were a lot of great suggestions on how to keep a healthy heart but it all comes down to basically eating sensibly and exercising regularly. Keep a healthy heart, and please visit our three lucky winners and congratulate them on winning the bracelet and for keeping a healthy heart.
HoneyB of The Life and Loves of Grumpy's Honeybunch said: I did workout 5 days a week at the gym until my injury-now I'm anxiously waiting until I can go back! I also try to eat healthy!
Chris Stonecipher: I eat Cheerios for breakfast, drink plenty of water and walk 1.5 miles 3 times per week.
Jesse @ PFFirewall who twittered about the giveaway.
Congratulations to our three lucky winners! Your bracelets will be sent to you shortly.
Winners have been notified via email. Please send me your mailing address right away so your prize can be shipped to you. Thanks again, everyone, for playing along.