HAPPY HALLOWEEN, EVERYONE!
Do you celebrate Halloween? It's my youngest daughter's favorite holiday since it's the same month as her birthday. Actually, Halloween was my expected due date but she came a week early on the 24th which, in a way I was glad. I wouldn't want my birthday to be the same as any holiday. You always end up getting short changed, I thought, because your birthday, instead of just being your special day, gets blended into the other special day.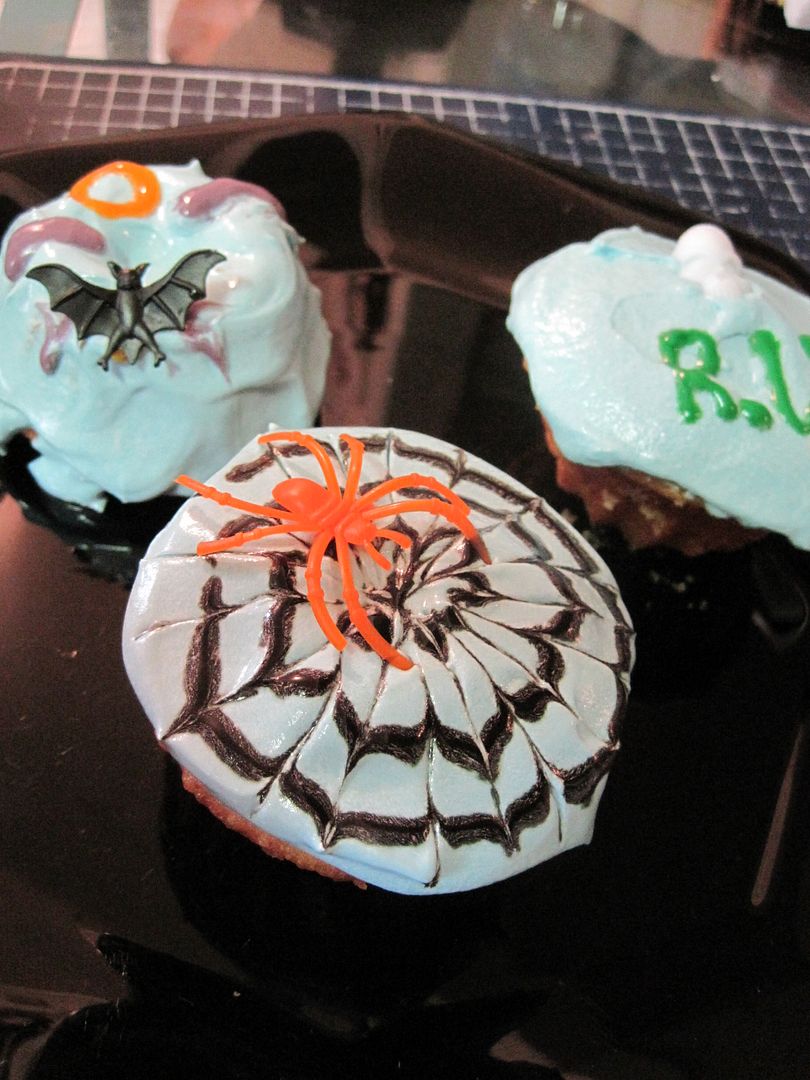 That's what I thought anyway. My daughter, ever since she was old enough to realize birthdays and holidays, started blending her birthday and Halloween so she usually ends up having a two week birthday period. It starts with the county fair which usually starts during the week of or before her birthday, then it continues on to the end of the month culminating with Halloween!
It's all good though, it's a good way to begin the Holidays. We're well into the months of Holidays!
So today, we've scheduled to go back to our usual Halloween haunt at the Eno. It's a park here that hosts an annual Halloween Party that is almost candy free. They provide kids with activities that don't involve any candy sprees like you see in neighborhoods and malls. They have a craft station, they have a jack-o-lantern exhibit, a bonfire side story telling and singing session, a hay ride and the highlight of the event is a scary show put on by the local youth theater company. All of these venues are scattered on the park so you have to hike from one venue to another along paths that are illuminated with candle luminaries. It's actually quite fun. Sometimes you don't know what's going to jump out from the dark of the woods at you. BOO!