My soon to be 15 year old daughter just informed me that she would like to take driver's education by spring, and she sent me the link where I can sign her up. Apparently, she can sign up for driver's ed as early as 14.5 years old. And here I thought we didn't have to worry about anything from her driving for yet another year!
All I could think of when she brought that up, is "OUR INSURANCE IS GOING UP AGAIN!"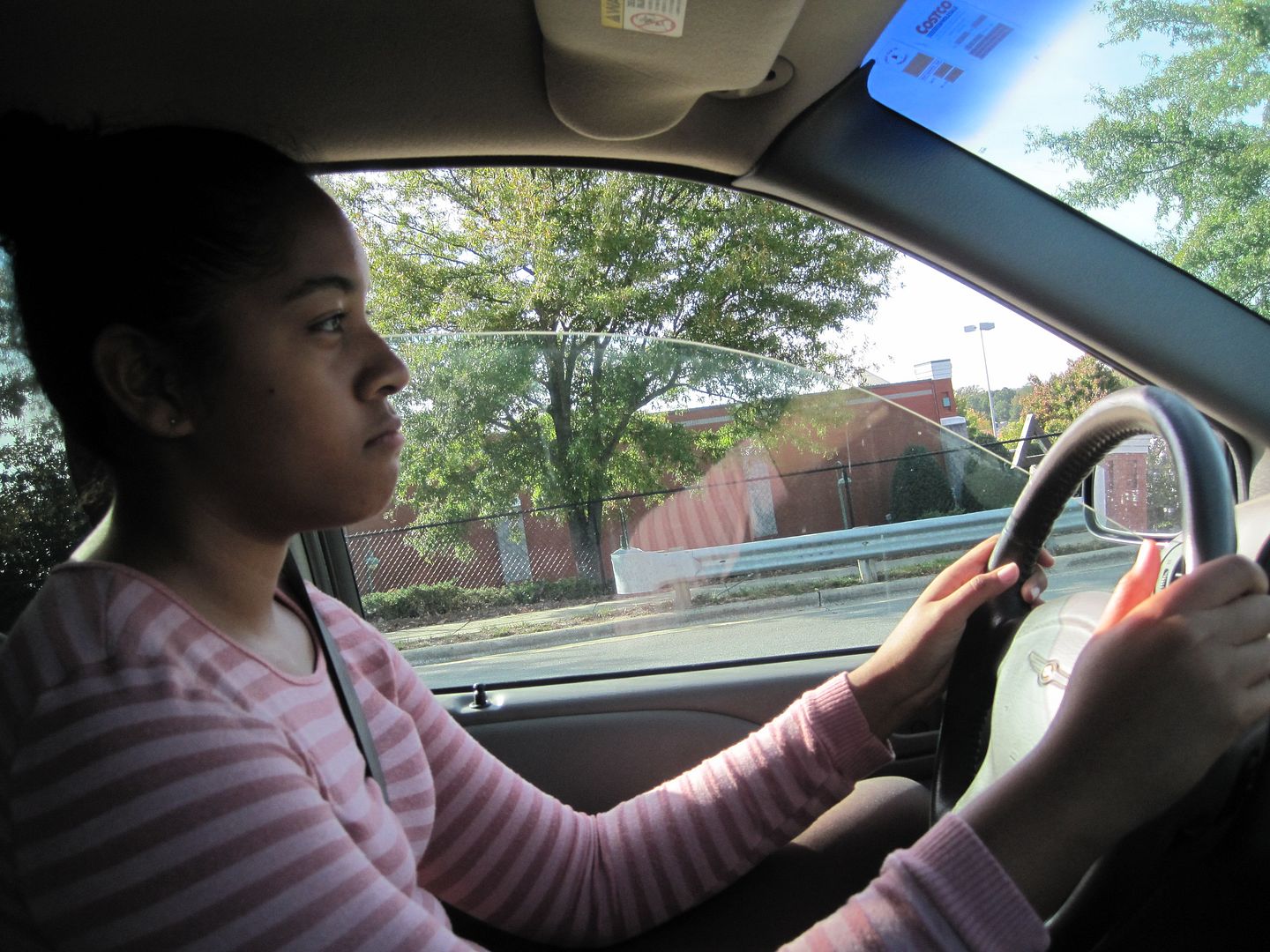 From talking to other moms with teen drivers, it seems that we all have the same concerns beyond our kids' safety behind the wheel. Insurance! It's a necessary evil, unfortunately. And we all have to just do the best we can.
Here's a few tips I've heard from them on how to lower auto insurance costs if you have teen drivers:
Shop around but don't switch so fast. Foremost when shopping for insurance is of course to shop around to find the best rate and coverage that best suits your family's needs. All of them caution though, not to switch insurance carrier too fast. When your teen has a fender bender or an accident, the insurance company that you have been with a while will be more apt to forgive a minor offense and not raise your insurance than a new provider that you have no history with.
Higher Deductibles. You can raise your deductibles in order to lower your monthly payments. When it was only my husband and I driving in our household, this is something that I already did anyway. We both have had excellent driving histories. However, with teen drivers, I don't know how smart this decision to have higher deductibles is. As we all know, teen drivers are more likely to get into accidents. I'm just afraid that if we raise our deductible so high, that if the girls get into a fender bender, we would end up shouldering the cost while still paying monthly on car insurance.
Good Student Discounts. This one, I already knew from the vehicle insurance we carry. If your teen gets consistently good grades in school, this will qualify you for a discount. It's not much, but hey, every little bit helps.
College Students Living Away What I didn't know and only found out after my second daughter went away to school, is that if they go to school away from home and don't take a car with them, you get a discount on your premium but still maintain coverage for them when they are home during school breaks! Make sure to ask your agent about this.
With all the conversations about insurance, another thing I learned is the Umbrella Insurance. Have you ever heard of it? This was my first time hearing about it.
Apparently, there is an insurance for not having enough insurance!
Here is how the Umbrella Insurance works according to the Hartford website:
If there is a covered liability claim under your auto or homeowners policy and the dollar amount of the judgment is greater than the coverage limits you have purchased on those policies, the personal umbrella insurance policy goes into effect. Certain limits must be met on your auto policy before you can purchase an umbrella policy.
Who knew, right?
What's your experience with teen drivers and auto insurance? Any tips?