Spring has definitely sprung in the Carolinas and am I glad! We have been spending as much time outdoors every time the sun was out and last week, I spent a lot of time in this position: looking up. Want to know why?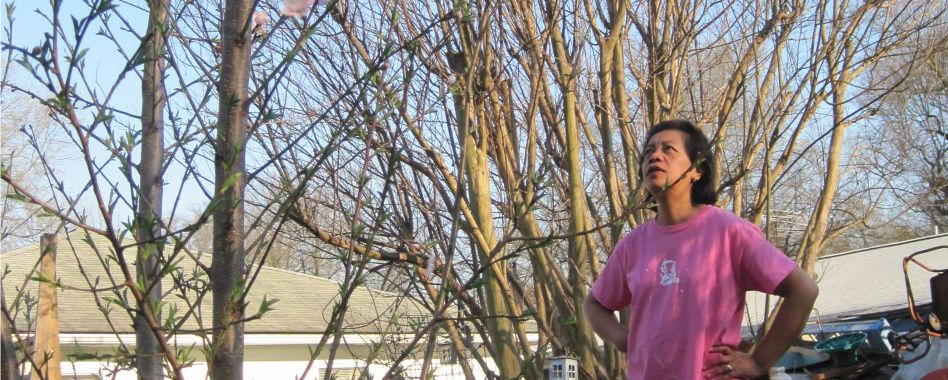 We've already gotten a nice surprise from our garden when we found our inadvertent winter garden that I got some of the most tender turnip greens ever that I cooked in a pasta dish. That was delicious!
The second surprise in our garden? This absolutely gorgeous peach tree which always blooms first before its leaves come on. Every time I go in the backyard, I can't help but look at this beauty. Last year it only had about six blooms. Yes, we counted because we also ended up with three peach fruits in the summer. This year, it looks like this, against the Carolina blue skies…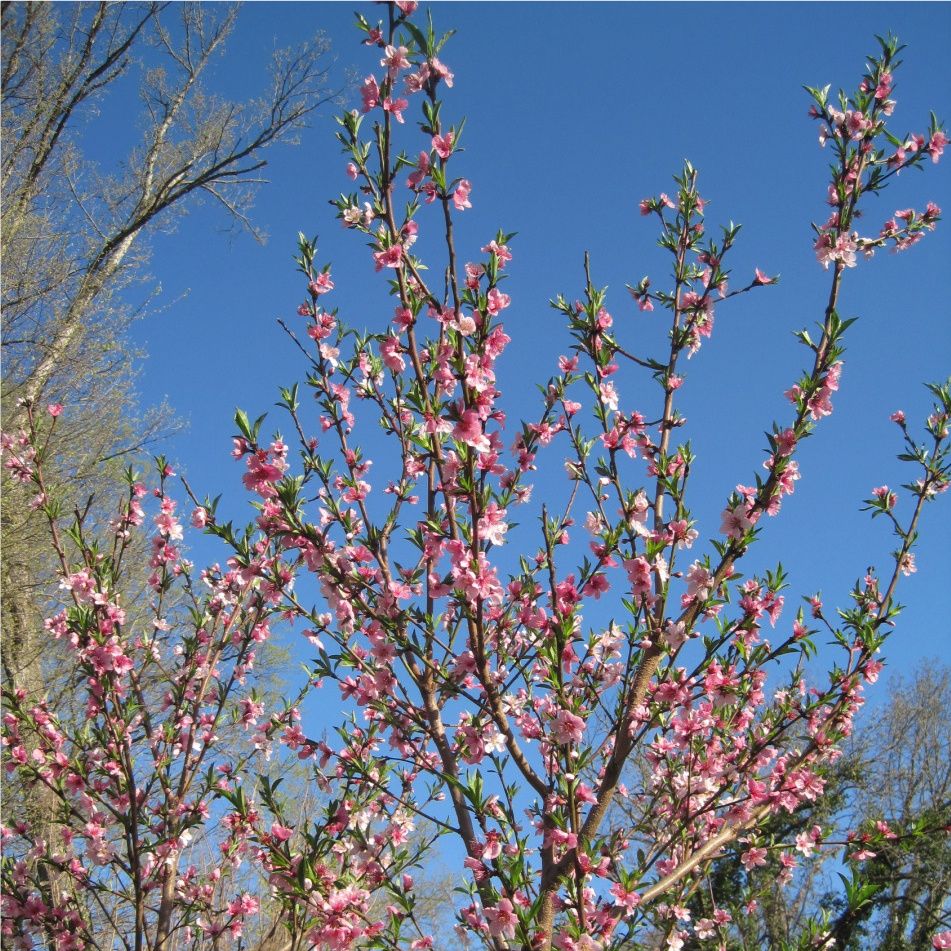 Aren't they just beautiful? If we got three fruits last year, can you just imagine how many we're going to have this year? I can't wait!